Contact West End Wreaths
How to Contact Us
If you're visiting Ashe County, NC you can come by our gift shop located at: 5983 Hwy 194 North, Warrensville, NC 28693
Our mailing address is P.O. Box 29 West Jefferson, NC 28694.
If you have questions or comments, call us at 1-877-207-1661 or email info@westendwreaths.com
Ordering
You can order by phone (1-877-207-1661), emailing us (sales@westendwreaths.com), or by downloading the printable order form and faxing it to us (336-384-4446).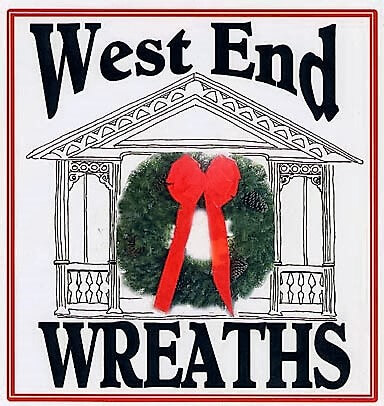 We make it easy and quick for people to send a beautiful holiday wreath to family and friends.
The West End Family Business Philosophy:
The objective of our business is to provide a high quality product and reliable service for our customers. West End Wreaths is a family business based on tradition. We hope you make West End Wreaths a part of your family tradition.
---